Wainwright
Blue Black Marble Plakat Male
WhiteHall
BlueBlack Marble Plakat Male
"Snow Cap"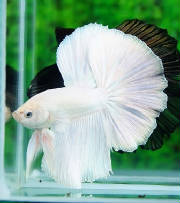 Big White HM Male
Puka-Tiam
Multi Dragon Female-Rose Of Pukam
*In Memorium*
WarChief, our favorite in the 181 Fishroom passed away on July 7th, 2010. His legacy is thriving strong in the form of 5 boys and 4 girls!
He will totally be missed by us and by many who admired his beauty!
RIP WarChief.
WarChief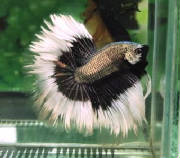 Black Dragon Butterfly Male from Thailand
AnMei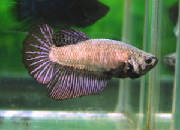 Black Dragon Female
"WarMei"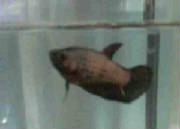 Daughter of AnMei & WarChief
"Paway"
Red Orange Delta Female from Sanya!
ItZu
Red Devil Female Plakat
LunaRouge
Red Halfmoon male
"Blanca"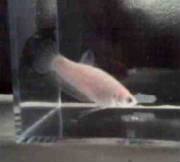 Opaque Traditional PK Female
Harvest
Green/Orange Copper Male
Enter first column content here